Interview: Jessica LeRoy, MA, MFT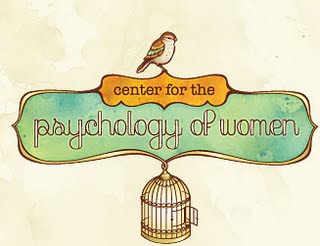 Jessica LeRoy, MA, MFT runs the Center for the Psychology of Women in Los Angeles.  Her practice turns up all over the web—in Google searches, in online listing sites, etc.  Where the Client Is sat down with her (via email) to find out about how she got it done.
What's your background?  What kind of practice do you have?
Background is quite broad…I am a MFT with training in women's issues specifically domestic violence, rape, sexual assault, and self harm.  I started my private practice 2 years ago.  During that time my case load grew to be over 40 clients, and it was becoming way too overwhelming for me to handle.  I was consulting with a colleague at the time on a very difficult eating disorder case.  She mentioned to me that she was very unhappy at her current position in an inpatient eating disorder facility.  That gave birth to the idea of creating a Center.  I am currently the clinical director for the Center for the Psychology of Women.  The goal at the Center for the Psychology of Women is to empower women to improve the quality of life as they define it.  Each clinician that works at the Center has specialized training and experience in a unique aspect of women's health.
What are the ways you've tried to promote your practice?  What worked, what didn't?
I have done and tried most everything :) What I find did not work was "networking" meetings where you meet other therapists.  A very small percentage of my client referrals come from other therapists.  It's great for creating a community, but not so great in creating referrals.  What I found to work the best was to be authentic in everything that I did.  I know it sounds ridiculous, but you asked :)
How does being a center (versus a sole practitioner) benefit you and your clients?  Does it ever get in the way?
The Center has been a huge benefit to myself, the other therapists, and our clients.  It is really great to have a built in consultation team to be able to assist your work with clients.  The only drawback is that I spend more time in administrative tasks then I did as a sole practitioner.
What advice do you have for someone building a private practice?
There is no magic recipe of marketing tools that works for everyone.  Marketing needs to be tailored to the individual.  When we have a client who comes in presenting with symptoms of depression we don't pull out our handy tool kit and tell them to do A, B, and C and then they'll feel better.  We have our tool kit full of our therapeutic process, but we tailor this for each client because no two people ever present in the same way.  We also need to develop our marketing tool kit so that we can tailor our marketing to fit our needs.  To be totally honest I don't recall where my initial referrals came from, and the way in which I marketed my private practice wouldn't work for any other practitioner since it was tailored to my needs and my desires within my career.  I know this doesn't sound helpful, but I promise you that had someone told me this when I was starting out it would have saved me a lot of headaches.
Leave a Response
You must be logged in to post a comment.