Interview: Anthony Centore, PhD, of ThriveNation.com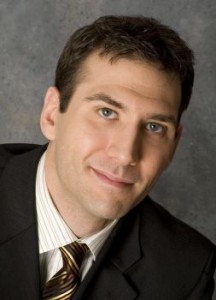 Dr. Anthony Centore runs ThriveNation.com, a free listing site for therapists.  He talked to WTCI via email about what he does and how he got it done.
What's your background?
Well, I've been working in the mental health field for about a decade. A few years ago, I moved from Virginia to Boston, Massachusetts. I had recently finished a Ph.D. in counseling, and wanted to see if I could compete in a city that has more therapists per capita than anywhere else in the country (many of them Ivy League trained). I started a company just outside Harvard Square in Cambridge, MA called Thrive Boston Counseling. Thrive now has 10 clinicians—and a really strong reputation in Boston.
What do you do now?
It seems that I do a little bit of everything. I maintain a small caseload of clients at "Thrive Boston," but most of my time is spent managing the practice and helping other counselors build their practices. I started the Free Therapist Directory at www.ThriveNation.com because I know how hard some really good therapists have it trying to build a caseload of clients, and because I think most online therapist directories cost too much for the results they produce for subscribers. Plus, I thought it would be fun to create a site that was free to both clients and counselors.
How did you first build your practice? What worked? What didn't?
There are a few things we do that have helped to build Thrive Boston Counseling.
First, I make sure the care that clients receive at Thrive is noticeably different than other counseling practices around Boston. I can't say that our therapists are the best therapists in Boston—it's pretty hard to know that. But we do make sure that we provide lots of value to our clients. When our clients leave their sessions, they feel supported, encouraged, challenged; and they've learned things they didn't know when they came in.
Second, we have a message, and we tell it to anyone who will listen. We believe that everyone has the ability to live a meaningful, exciting life. Anyone can thrive! We write articles on life topics. We call reporters and volunteer information for stories they're writing. We do everything we can to get our message out, and to let people who are looking for therapy know that "we're here, and we're the counselors who are going to help you get where you want to go."
Third, we pay attention to "customer care." For instance, when someone calls our office, we answer the phone. This, believe it or not, is the exception to the rule. I can't tell you how many times I've called a counseling practice and heard "We're sorry we missed your call…" Also, we have a "no waiting list policy." This means that every person who wants an appointment is offered an appointment that same week.
What's eCounseling.com? Do you recommend online therapy for people starting a new private practice?
Everyone asks about eCounseling.com. I founded eCounseling.com when I was getting my doctorate (I wrote my dissertation on online counseling). I think online counseling (and telephone counseling) can be a great adjunct to an in-person practice, but I would advise counselors not to try and make it their bread and butter. However, I still provide consultations to persons wanting to succeed as an online therapist; and there are ways to make it happen if you're determined.
Any final words of wisdom for people trying to get their private practice to…thrive?
Figure out how your practice is unique from other practices, and accentuate that difference. Also, get consulting from others who have built businesses—even business that are not mental health related. Learn as much as you can from people who have made it in private practice. Lastly, be forewarned that running a practice is mostly comprised of non-therapy related tasks. If you want to be a therapist, you might be happier working for a practice and doing what you love—helping others Thrive.
Find Anthony Centore, PhD, on the web at thriveboston.com, thrivenation.com, and ecounseling.com.
1 Comment
Leave a Response
You must be logged in to post a comment.