Interview: Lynn Grodzki, Author of "Twelve Months to Your Ideal Private Practice"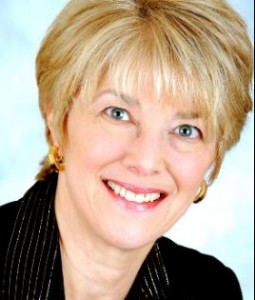 If you've browsed around for a book about building a private practice, you've heard of Lynn Grodzki.  She is the consultant's consultant, author of several definitive books on practice-building, including Twelve Months to Your Ideal Private Practice, and, more recently, Crisis-Proof Your Practice.  She talked to WTCI via email.
What's your background?
I have had a checkered career! I worked a lot of odd jobs and got my BA in Art and Design, started and ended a few small businesses and then spent seven years as general manager in the family business. I got a Masters in Social Work in 1988 from the University of Maryland and quickly became a psychotherapist in private practice (LCSW) in Maryland. After a decade of running groups and seeing individual clients, I combined my earlier interest in entrepreneurship with my love of psychotherapy and became a business coach for therapists and healing professionals in 1996. I began teaching my Private Practice Success Program locally in the Washington, DC area to therapists and healers and in 2000, I published my first book: Building Your Ideal Private Practice (WW Norton.) I also took time to formalize my coach training to help me work with professionals. I am a Master Certified Coach through the International Coach Federation, and a faculty member for CoachU, a large coach training organization.
What do you do now?
I work as a psychotherapist in private practice, specializing in counseling for cancer recovery. I also work as a business coach for small business owners. As a business coach, I specialize in working with change-agents: therapists, coaches, healers, and other service-oriented consultants who help others make change in their lives. I write and give workshops. During the past decade, I have worked with thousands of professionals to help them learn how to operate small businesses that offer them a high degree of integrity as well as enhanced financial success.
I am the author of five books about practice-building for therapists, coaches, and consultants, all published by W.W. Norton. I also write articles on practice-building for national magazines and a free monthly email newsletter that goes out from my website, read by over 7000 subscribers.
I am also a breast cancer survivor and volunteer my time as the founder of www.healingwithbasketball.com, an exercise clinic for breast cancer survivors, now sponsored by George Washington University Cancer Institute, Office of Survivorship. I live and work in Silver Spring, Maryland and can be reached by email at: lynn@privatepracticesuccess.com or at my website at: www.privatepracticesuccess.com.
What do you see as the most and least useful first steps toward expanding a private practice?

Building or expanding a practice can feel overwhelming. The first problem most of us have is to start doing things, piecemeal, without a plan. In our clinical work, we try to listen carefully to a new client, identify a series of problems or diagnoses, and then formulate a plan of treatment. Working with a small business is similar. You want to do what I call an "honest inventory" to see where you are starting from, identify the strengths and weaknesses of your existing practice, and then formulate a business plan that can show you what steps to take, when, and how.
Which of your books is the best to start out with?
Two of my books are relevant for those at this stage of practice building: Twelve Months to Your Ideal Private Practice: A Workbook (2003) is a business plan broken down into a year-long process, with exercises, worksheets, and lots of strategies and steps in all areas of practice development. It's a great book to use alone or with others in a supportive setting. If you want to use this program with others, one way to get support is to join one of my telephone classes (see: www.Strongstartclasses.com) where small groups of therapists from across the country get  facilitated coaching based on the Workbook.
The most current book, Crisis-Proof Your Practice: How to Survive and Thrive in an Uncertain Economy gives you a business plan for today, one that includes the best ways to market, develop an internet presence, and find the viable business models that help therapists and other service professionals stay successful now.
Any words of encouragement for practice-building therapists as we enter 2010?
Economist Paul Romer once said that a crisis is a terrible thing to waste. Any crisis, global or personal, becomes a defining moment in time. It is fraught with difficult challenges but also filled with a remarkable opportunity for making major, important changes. My website has free articles, checklists, ideas, and a monthly newsletter that can show you how to proceed. Buried within every crisis, often veiled by the multiple daily worries and tasks, is a hidden jewel: the rare opportunity to stop and see your private practice and yourself with new eyes. With the proper framework you can use a crisis, any crisis, as a jumping off point to re-examine your business, shift its direction, and make it more purposeful and more profitable. Let me show you how!
Find Lynn Grodzki on the web at www.privatepracticesuccess.com.  Her books are featured at the WTCI Bookstore.
1 Comment
Leave a Response
You must be logged in to post a comment.