Best-Ever Therapy Books – The Lists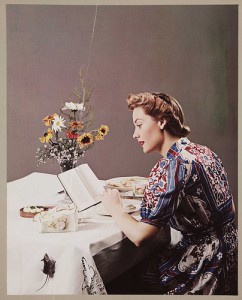 What therapy books have had the biggest impact on the way you practice?  What books do you most often, and most confidently, recommend to your clients?  Here's your in-progress list.  Nominate more!  Use email,  comments (below), or twitter (be sure to add the hashtag #therapybooks to nomination posts). Stay tuned for a vote for best of the best-ever.
CLICK HERE TO SEE VOTING RESULTS

For Therapists
Shouldn't I Be Feeling Better Now? Yvonne Bates
Cognitive Therapy: Basics and Beyond, Judith Beck
A CBT Practitioners Guide to ACT, Joseph Ciarrochi & Ann Bailey
Resolving Sexual Abuse, Yvonne Dolan
Reason and Emotion in Psychotherapy, Albert Ellis
The Transforming Power of Affect, Diana Fosha
Consuming Psychotherapy, Ann France
Reality Therapy, William Glasser
Acceptance and Commitment Therapy: An Experiential Approach to Behavior Change, Hayes, Strosahl, and Wilson
Direct Social Work Practice, Hepworth…
Trauma and Recovery: The Aftermath of Violence, Judith Herman
Play Therapy – The Art of the Relationship, Garry Landreth
Where to Start, What to Ask, Susan Lucas
Psychoanalytic Case Formulation, Nancy McWilliams
Motivational Interviewing,  William Miller and Stephen Rollnick
Listening with the Third Ear, Theodor Reik
Don't Lose Your Patients, Herbert Strean
Theory and Practice of Group Psychotherapy, Irvin Yalom
For Everyone
Dibs in Search of Self, Virginia Axline
The Relaxation and Stress Reduction Workbook, Davis, Eshelman, McKay, and Fanning
The Complete Single Mother, Andrea Engber & Leah Klungness
Man's Search for Meaning, Viktor Frankl
Trapped in the Mirror, Elan Golomb
The Seven Principles of Making a Marriage Work, John Gottman
Get Out of Your Mind and Into Your Life, Steven Hayes
Hold Me Tight, Sue Johnson
If You Meet Buddha on the Road, Kill Him, Sheldon Kopp
On Death and Dying, Elizabeth Kubler-Ross
The Dance of Anger, Harriet Lerner
Today I Will Do One Thing, Tim Mc
For Your Own Good, Alice Miller
The Divided Mind, John Sarno
Parenting from the Inside Out, Daniel Siegel and Mary Hartzell
The Big Book of Alcoholics Anonymous
After the Honeymoon, Daniel Wile
Love's Executioner, Irvin Yalom
All titles are listed and available at the Where the Client Is Bookstore (Amazon affiliate).
4 Comments
Trackbacks
Leave a Response
You must be logged in to post a comment.