Offer: YourTango.com ProConnect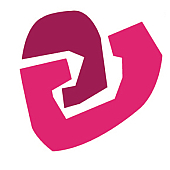 Here's a nice, shiny, new avenue to help promote your practice:  YourTango.com ProConnect.  The site is offering nine months free for new clinician sign-ups this month.  Melanie Gorman, the company's Director of Marketing & Business Development explains:

ProConnect is a customer-facing web directory of relationship professionals housed on the women's website, YourTango.com. We have well over 1 million readers each month, all of whom are looking for advice on their love lives.
Each relationship expert who lists on ProConnect receives a 3-6 page website that details their professional bio, contact information, services offered and more. Professionals are able to directly access potential clients and make a name for themselves within the YourTango community by posting content and answering questions from our readers.
My hope is that lots of Pros will take advantage of the free offer because for so many, marketing is a barrier to a successful practice. A smart marketing package holds so many different components and that's the beauty of ProConnect, it's one site that covers all of the most important bases and it's easy for anyone to use. What better time to do something like this than when it's free? Not to mention it will give a great depth to our list of Pros and that will allow our audience find the exact person they need to work with.
Here's the press release regarding the free offer:
YourTango.com, the premiere women's website for relationship advice with over 1 million readers each month, proudly announces the beta launch of its latest channel, ProConnect.
ProConnect (as the name implies) is a unique service integrated within the YourTango community designed to connect relationship and dating professionals with readers who are seeking advice. ProConnect is seeking professionals like therapists & counselors, relationship/dating/life coaches and educators, faith-based professionals, matchmakers and more to participate in ProConnect for absolutely no cost for 9-months.
Throughout January 2010, Up till Valentine's Day, 2010, professionals who list on ProConnect will receive a 9-month membership absolutely FREE.
If you are looking for an innovative, inexpensive and quick ways to market your practice, then we want to you to join our team.
Here's what ProConnect will do for you:
Establish or expand your online web presence—with countless people using search engines like Google to find information, being on the web is imperative to your success!
Generate interest in the your activities and workshops to increase your client base
Help improve the power of your name and brand by promoting your services to our vast community.
Complement other directory listings you're already paying for to boost your existing marketing efforts
Additionally, this free offer includes:
A 6-page website designed to highlight the Pro's practice & services
Services to generate new client leads by:

Submitting articles for publication on YourTango & partner sites –reaching not just YourTango's 1mm+ readers, but millions more through our content partnerships with sites like Yahoo, MSN, AOL and many more.
Answering reader's 'Free consultation' questions
Participating in the Ask YourTango community – to establish your expertise among our readers who are looking for advice
Commenting on content and sharing professional opinions
Becoming a part of our network of Pros we look to for expert opinions and comments when requested for by larger media outlets

Promoting events & workshops
Selling their products available via Amazon.com
Education, advice and tips on how to market your practice ethically on the web
No credit card or payment required; this is a 100% legitimately free offer
All the details on this exciting offer are available at:
http://www.yourtango.com/proconnect/freeoffer
http://www.yourtango.com/proconnect/sneakpeek

Receive a free ProConnect membership in 3 easy steps!
Choose "Advanced Membership"
Enter Coupon Code = FREEPRO
For additional questions or help, contact ProConnect customer service:
Email: pchelp@yourtango.com; Phone: 410-923-6905 or 321-459-1399
Leave a Response
You must be logged in to post a comment.