Go-Getting, Existentialism, and the NHS – An Interview with Tamarisk Saunders-Davies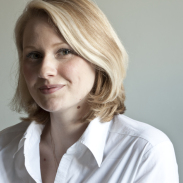 Tamarisk Saunders-Davies is a British marketing-professional-turned-psychotherapist. She talked to WCTI via email about her work with female entrepreneurs and the state of therapy in the United Kingdom.
What's your background? What do you do now?
I did my first degree in Psychology at the University of Newcastle-upon-Tyne, in the north of England. As a teenager I actually dreamed of being a actor but i started to realise what i loved about acting was getting to understand the character and why they did what they did…fairly quickly I realised what I really wanted to do was study human behaviour so I enrolled in the psychology programme.
On leaving university, I pursued a career in marketing and public relations in London, hoping to put my knowledge of human behaviour to good use. I didn't, but it was great fun if high pressured and very results driven. Eight years into my marketing career, I got to wondering if I still wanted to be doing it 30 years from now and I couldn't escape the niggling doubt that no, I really couldn't see myself doing it for my entire working life. So I took a pay cut, carried on working part time and went back to university to get my post graduate in Counselling and Psychotherapy. It was tough juggling the high pressured job, the blinking Blackberry and essay deadlines but I really felt excited about moving towards my new career as a psychotherapist.
Now I'm running a fantastic London based practice working with ambitious, go-getting women who are struggling with issues around work, relationships or both and who are looking to find some clarity in their lives. I also offer consulting services to other therapists looking to get a better handle on their marketing…so maybe I will be doing a marketing job until I retire!
What's your approach to working with your "go-getting" clients?  How have you marketed yourself to them?
While my training was integrative, I've been continuing my development as a psychotherapist by learning more and more about the existential way of working. I've been avidly reading works by the likes of Irvin Yalom, Rollo May, Emmy Van Dursen and Freddie Strasser.
It seems to me that a lot of people have the notion, gleaned from movies, television and glossy magazines that life is perfectable. The idea that other people out there somewhere have achieved the perfect life, when in fact no one has, it's not possible. So they feel dissatisfied with the life they do have or even cheated out of the life they think they deserve. They yearn for for a life of perfect happiness, while failing to take control of the life they do have.
My role as therapist is to help my clients find their own unique meaning for their life, I assist them in recognising that they are free to create themselves and make something worthwhile of themselves, making it more rewarding by taking decisive, realistic action.
The type of clients I work with–career orientated women who are struggling with issues of self-confidence and self-esteem–respond really well to this approach as it's quite an active and dynamic questioning process. They feel I'm with them, that I'm curious and that I'm not just sitting there saying "hmmmmm" a lot!
How have I marketed myself to them:  What's really important for me is to get out there, meet people and tell them about who I help and how. I'm very fortunate in that I really enjoy networking and living in London you're really not short of opportunities to do that! I've also got much more comfortable networking online, connecting with people through social networking sites like Twitter. With a little bit of hunting I've found loads of people doing exciting things out there and so wonderful opportunities to collaborate with them have cropped up. I'm contributing to newsletters, websites and all sorts.
The health care system also runs very differently in the UK to how it does in the States, so for me it's also been key to get on the radar of GP's. They tend to be the first port of call when people are struggling emotionally. The National Health Service is doing a lot more to create greater access to talking therapies through a programme called IAPT, but demand is still much, much higher than supply.
The clients I work with are used to having a choice of service provider and are prepared to pay to access good therapy quickly rather than wait. In some cases waiting lists to access NHS counselling and therapy runs into years.

Working within the NHS, are you restricted to evidence-based therapy (CBT and the like)?  If so, how do you fit the search for "unique meaning in client's lives" within that framework?  It seems like the U.S. is slowly heading in a British-ish direction.
The Improving Access to Psychological Therapies (IAPT) has evolved from a paper originally tabled by a very influential health economist called Lord Layard in 2005.
Layard reasoned that funding by the Department of Health (DH) to improve provision of psychological therapies in the treatment of depression and anxiety, would positively impact on the number of people who are ready, willing and able to get back into work. This increase would consequently reduce the cost of Incapacity Benefit (Welfare I think is the US version) for this section of the population, leading to potential savings for the government. By bringing together prevalence statistics for depression and anxiety, costs of training and employing therapists, potential cost savings in reducing the amount of people claiming welfare, and the benefits to individuals and society of improved mental health and wellbeing, Layard was able to make a strong case for investment by central government.
Layard strengthened this economic argument with a moral and clinical one highlighting the inequitable and patchy nature of current psychological therapy provision, long waiting times, and lack of consistency in implementing NICE (National Institute for Clinical Excellence) guidelines for depression and anxiety.
Based on the NICE guidelines (2004), Layard's proposed solution was for the provision of treatment centres offering evidence based psychological therapies and psychological support. This proposal achieved £3.7million funding to set up demonstration sites in two different areas of the UK, and saw the launch of the Improving Access to Psychological Therapies Programme (IAPT) in England.
The IAPT programme is absolutely about CBT and therapists currently being trained and working within that programme are using that way of working, but there are lots of different types of practitioners who work within the NHS. CBT certainly has a majority share but there are more traditionally trained psychotherapists working within the NHS. The world famous Tavistock Centre for instance, is orientated towards the psychoanalytic tradition.
A full explanation of all the different ways of working within the NHS would take more space than I have here, because provision changes from borough to borough, council to council.
I will say this –  while I believe an increase in access to talking therapies is a good thing, above everything else I believe that a successful therapeutic encounter can only happen if the client has that elusive chemistry with their therapist. I really believe that choosing your therapist, rather being referred to whoever has a free slot for you, is what will lead to that happening. It's when that happens that good therapy happens.

Find Tamarisk Saunders-Davies on the web at twochairscounselling.co.uk.  For authors mentioned in the interview, go to the Where the Client Is Bookstore.
Leave a Response
You must be logged in to post a comment.