Neuropsychology in Practice — An Interview with Dr. Rachel Lacy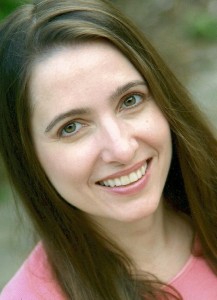 Dr. Rachel Lacy is a Georgia-based Psy.D, P.C. She talked to WTCI via email about her practice and how she built it.
What's your background? What do you do now?
I am a neuropsychologist, but I also enjoy providing therapy. My background includes a Master's in Counseling and I worked in community mental health settings for training as well as in a private practice group until I went back to school. At that time, I enjoyed working with people who had depression, anxiety, and chronic pain conditions and I taught a lot of stress management, relaxation training, and assertiveness skills.
I received my doctorate in Clinical Psychology with a specialty in neuropsychology.  I work with brain injuries, learning disabilities, ADHD, dementia, chronic medical conditions, and chronic pain.
I provide assessments for brain disorders, as well as psychological pain evaluations for patients prior to surgery. In terms of therapy, I provide individual and family therapy for people who have a brain injury or chronic medical condition or disability, chronic pain management psychotherapy, cognitive remediation, and traditional psychotherapy for mood disorders including depression, anxiety, and bipolar, as well as personality and relationship issues.
How have you built your practice? What's worked? What hasn't?
I started with an old school technique that at first had a small return.  I made some beautiful brochures and mailed them out to the physicians that would likely refer to me and asked to meet them over lunch or dinner. The meetings are what made the difference, and continue to. My assessments are my product and people like them so much, that I became known to other doctors. Now I have a web site that has been very effective, and I have joined LinkedIn and Twitter, making connections there and continuing to invite people to lunch or dinner. Every year, I try to consider a new group of people to connect with.
What did not work was offering to do speaking engagements at schools or churches, connecting with pastoral counselors, or reaching out to doctors who are set on using the same person they have used for years, unless of course they were dissatisfied with their work.
What dos and don'ts of professional lunches and dinners have you discovered over time?
Basic stuff. Know where you are going: I have been late because I can't find a place, and I find that frustrating. I am habitually five minutes late so I just tell people that up front so they won't be put off by it. That may sound strange, but admitting something I don't do well when it could be irritating to someone has kept people from being irritated.
Do dress well, but not stuffy. I don't do suits–just my general everyday business clothes. I always have cards on hand and direct to my web site. In fact, I may mention my web site on the phone or in a letter prior to meeting someone so they will have a chance to look at it if they want to.
I always try to learn something about a person's practice before I meet them and I focus on asking them questions more than focusing on what I want to say about mine. I really am there to learn what they do and to get to know them and how I can help them more than selling myself. I figure if I can serve their patients in some way, there is no need to "sell" myself…that will happen naturally. I never promise I'll work with a population or provide a service that I would feel uncomfortable doing or ill-equipped for just for the referral. If I find the professional's practice does not fit with my practice in terms of referrals, I don't worry about it. I still keep their name on file and ask them to do the same, but in the meantime, I've had practice in a marketing meeting, I've made a new connection that may or may not go anywhere, and my name is out there.
My main message I hope to convey is my practice is not about making money and cranking out the most neuropsychs. It's about what is best for the patient. I get the most satisfaction with a job well done (meaning I can sleep at night knowing I was ethical and helpful to someone) and the most reward from seeing people get better or providing them with a valuable service. This does not mean I undercharge for my work. I am careful not to do that. But I do not want to be known as a money making machine. I want to be known as that caring doctor who a person can connect with and knows what she is doing.
Anything more…?
I would just add that you have to be flexible and creative in maintaining a practice and that word of mouth still seems to be the most powerful marketing tool out there. It's important to connect with and collaborate with colleagues who can help you market, refer back and forth with, to help with creativity in your practice, and to serve as sounding boards for you when you have a new idea.
Find Dr. Rachel Lacy on the web at www.renewedbrain.com or on twitter: @drlacy.
Leave a Response
You must be logged in to post a comment.