Multi-Media Helper – An Interview with Sherry Gaba, LCSW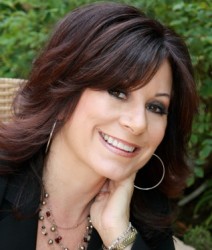 You may recognize Sherry Gaba, LCSW from VH1's
Celebrity Rehab
.  The recovery coach and author talked with WTCI via email about what she does and how she got there.

What's your background?  What do you do now?
I am an LCSW and Recovery/Life Coach in Agoura Hills, CA but do life/recovery coaching all over the world.  I am the author of
The Law of Sobriety: Attracting Positive Energy for a Powerful Recovery
which takes concepts of Positive Psychology, Dialectical Therapy, and the Law of Attraction and fuses them together for treatment for any and all addictions.  I also am the Psychotherapist and Recovery Coach behind the scenes and on air on
Celebrity Rehab
on VH1 with Dr. Drew Pinsky.  My background includes working in a psych hospital, hospice, and child custody mediation.
How did you first make the leap from clinical work to books, TV, radio…?
I had always wanted to be a news reporter from the time I graduated with a Journalism major many years ago.  I became a single parent when my daughter was one yrs old and had no choice but to forget that dream and find a job that would pay me to support my child.  I got a job working at the Daily News selling advertising space and about 15 years ago decided to go back to school to become a psychotherapist.  As fate had it, I worked at the famed Promises Treatment Center in Malibu for high profile clients, eventually opened up my own practice, met Dr. Drew Pinsky by fluke, was invited on to his radio show at the time, Dr. Drew Live, and eventually put the law of attraction to work and visualized being on Celebrity Rehab with him and the cast.  He invited me on the show and the rest is history.
What's it's like treating people on camera?
Working with cameras rolling has not been an issue for me although I can't always say that is the same for the cast/clients, especially when material comes up that is of high intensity.  For me, my goal is to stay present with and where the client is–having the cameras in the background is something I have learned to easily ignore.
How has being on the show changed your practice?  And how did the book come to happen?
My practice is more varied with more Recovery Coaching and clients with addictions more than ever.  Again, the Law of Attraction worked for me with the book coming to me.  I was sending out press releases to write articles and Counselor Magazine who also owns HCI Publishing, asked for a book proposal rather than an article.
[The Law of Sobriety came out in 2010.  A Q&A about the book is here.]
How would you recommend a clinician interested in branching out into media go about making it happen?
To write a book, e-book, or self-publish a book, find a great publicist, do a blog radio show, and have a strong social media campaign.  I write three blogs a week at It's All in the Journey, LawofSobriety.com, and Counselor Magazine.
What's next for you?
I am now producing products that compliment my book and my work on Celebrity Rehab such as my audio program. I am now writing a series of e-books that go into more detail about the book The Law of Sobriety for all addictions, plus a workbook.
Find Sherry Gaba on the web at SGabaTherapy.com.
Leave a Response
You must be logged in to post a comment.